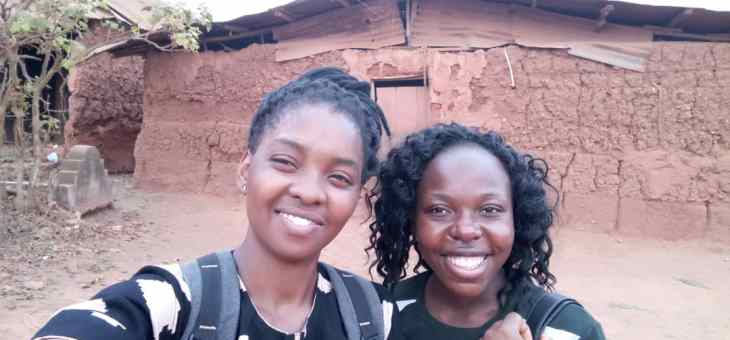 OMI ADIO COMMUNITY MAPPING
On Friday, 22nd of February, 2019, Bramble project team carried out the mapping of some part of Omi Adio community. The mapping began at about 1:30pm to 4:30pm. The project Team was able to map two villages in Omi Adio, they are; Abule Abara and Abule Aremu.
The team met with some of the villagers to ask several questions that are meant to help know the state of education in the communities visited. Some of the questions include; how many schools are available within the neighborhood or community, whether public or private? Do the children attend the school in the community? What are challenges parents and children face as regards going toschool?  What those that cannot afford the school fees do? Will they welcome an alternative learning experience?
Majority of the questions asked were answered by the villagers but they were very skeptical about their response as they were not willing to have us take audio or visual record of their response. The team also met with the community Leader of Abule Aremu, who welcomed us and answered majority of our questions. He is also willing to have Bramble create an alternative learning space in his community.
In Abule Araba, we discovered that there were only two private schools within the neighborhood and both do not meet up with the minimum standard of education that a good school should provide and some children are made to attend a lesson center when their parents cannot afford to pay the school fees and many other children simply stay at home, while at Abule Aremu, there are no schools within the Neighborhood; the closest schools are private schools, except for one, that is a Government School.
In Abule Aremu, the percentage of children who do not attend school is high, considering the fact that some parents cannot afford the school fees and children have to help their parents on the farm and also help sell the produce from the farm.
We were able to take pictures of some part of the community.