Brambox is a device that provides offline access to online learning content. It was designed specifically for children living in remote communities with limited access to the internet. The device uses preloaded ready-to-use content to facilitate learning. With this device in hand, both learners and educators can have access to enough learning content.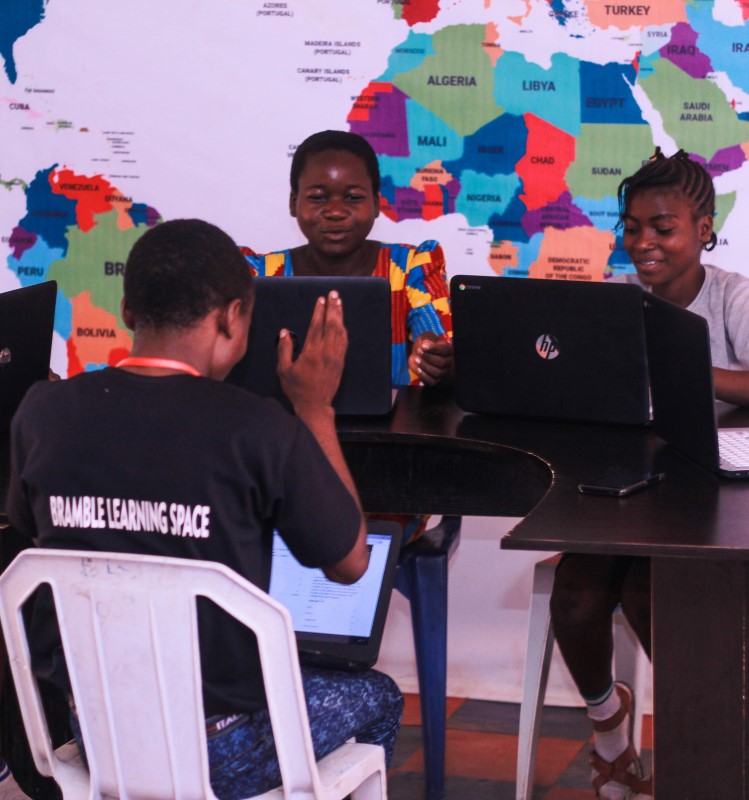 How Does it Work?
We curated high quality open-source learning contents in this device. Content sources include Khan Academy, Core Knowledge, African Stories and more. Learning can be further customized based on each community or individual need.
How Can it be Implemented?
Brambox can be used in community learning spaces, homeschooling, and existing school structures. It is very efficient for self-learning, peer learning or coordinated by trained educators. We work with passionate and talented rural educators to deploy this technology in various communities.
Want to know more about Brambox?
Send us an email at hello@bramblenetwork.org