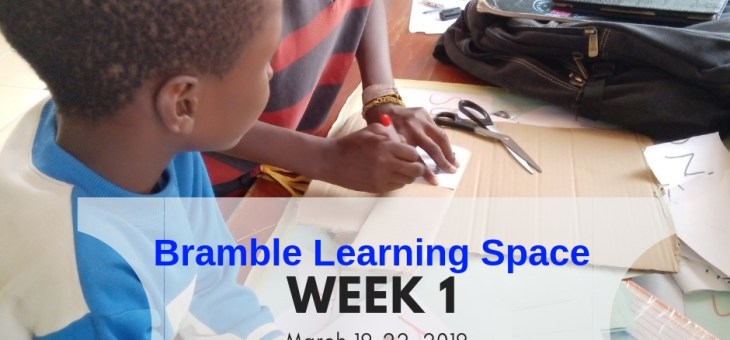 BEERE LEARNING SPACE IN BEERE, IBADAN
We have launched out a learning space in Beere axis of Ibadan. This is a 3 months pilot of Bramble Learning Space. This pilot project is supported by The Pollination Project.
SUMMARY OF THE FIRST WEEK OF LEARNING IN BEERE, IBADAN
Beere learning sessions started officially on Tuesday, March 19, 2019. The class began with six (6) children who attended the first session. The first session which was an orientation session took place for about two hours starting with mindfulness exercise. Children were asked to talk about their interest, their motivation, and their view of education. After which, the group discussed the importance of Education and the ways to be educated. Children were shown some of the recycling activities that would be practised.
On Thursday, the class began with a mindfulness exercise, reflection, after which the project director led the children to talk about the rules that should guide the learning space, during which the children talked about some such as no fighting, non-usage of abusive and negative language, collaboration, paying attention, respect for others, and maintaining a clean environment. Miss Tosin, a volunteer, also led the children to say the affirmative statements. After which, the children learnt the letter sounds (Phonics). They watched a video on phonics, sang the phonics song and wrote the sounds. We ended the session by guiding the children in making flashcards.
Friday, the session started with mindfulness exercise. After the exercise, the children played a game using flashcards to identify sounds before seeing a video on phonics. Children engaged in using yarn and cartoons to make designs.