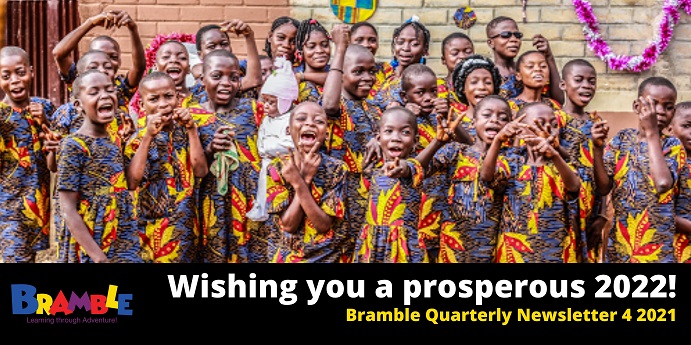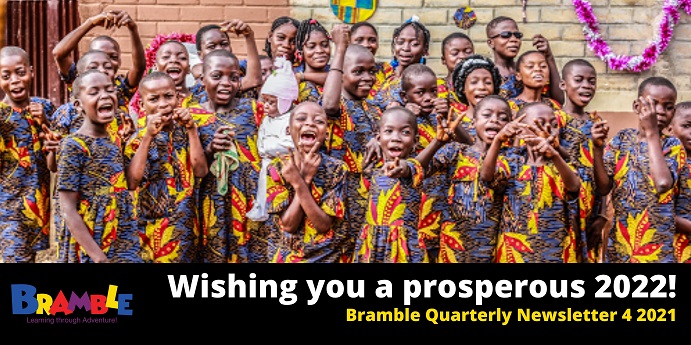 "Never underestimate the power you have to take your life in a new direction." Germany Kent
Every season has its uniqueness. Such was the 4th quarter of the year 2021. Through the curves and turns of the year, we have kept going. To a large extent, we have been able to maximize all the happenings to advance and build better learning experiences for members of our community.
Dear Friends and Supporters,
Thank you for reading the last published newsletter for 2021. We are grateful that in spite of the challenges posed by the global pandemic, we have been able to keep the learning space running and continue to support all the children. Kindly enjoy as we take you through the major events that happened at the learning space from September through December.
BRAMBLE LEARNING SPACE AT TWO
How time flies! it has been two years since we welcomed the first batch of learners at Bramble learning space, Arikanki village. On September 16, we took some hours to celebrate and reflect on how the journey has been. It was beautiful listening to parents, learners and even Catalyst, share their transformation stories since joining Bramble. One of the outstanding testimonies was that of Victoria, who battled low self-esteem and had been told by people that she is unintelligent. After months in the learning space, she has moved to a place where she is confident in her own abilities.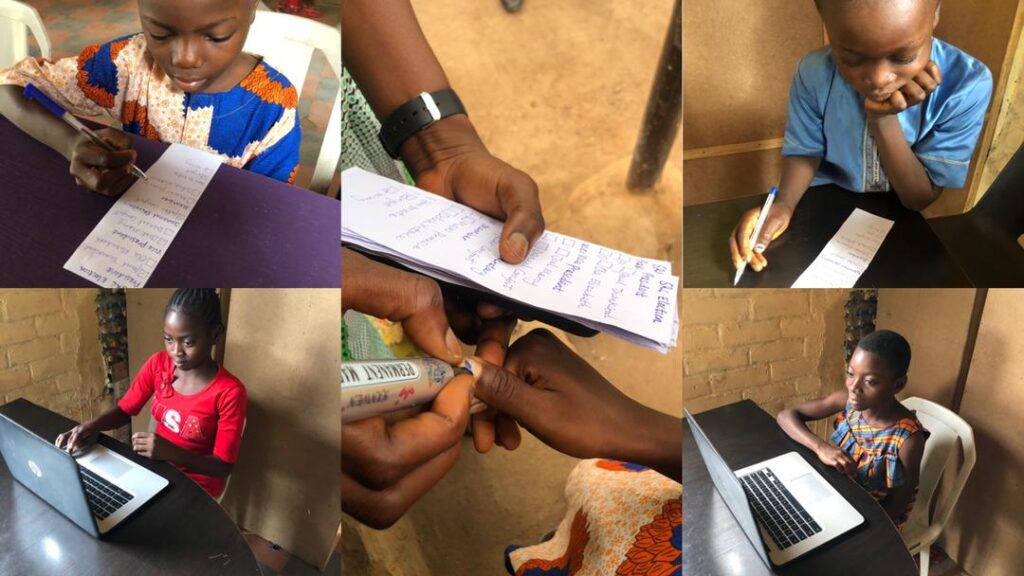 Bramble SRC Election
In 2021, we further explored the topic of human rights. After inaugurating a Student Representative Council (SRC) earlier in January, it was time for another election. The learners decided to create two new leadership positions. The election was conducted in November and had both paper and e-voting options. This is one of the activities to ensure that each of the learners grows up with adequate information on their rights and responsibilities as citizens.
BRAMBLE SAVING CHALLENGE
Some months ago, we had a series of family meeting sessions on financial intelligence. This led us to start a #SavingsChallenge and all the learners and catalysts had to make smart banks for themselves. During the first week of December, the smart banks were opened. We were amazed at the diligence, consistency and how much was saved in just a few months. Afterwards, we asked some of the learners how they were able to raise the monies saved in their smart banks. We realized that most of them had to engage in menial jobs such as fetching water from the stream and firewood for people, picking palm kernels and selling them, making palm oil, clearing farmlands and more. These are what they did to achieve the saving goal.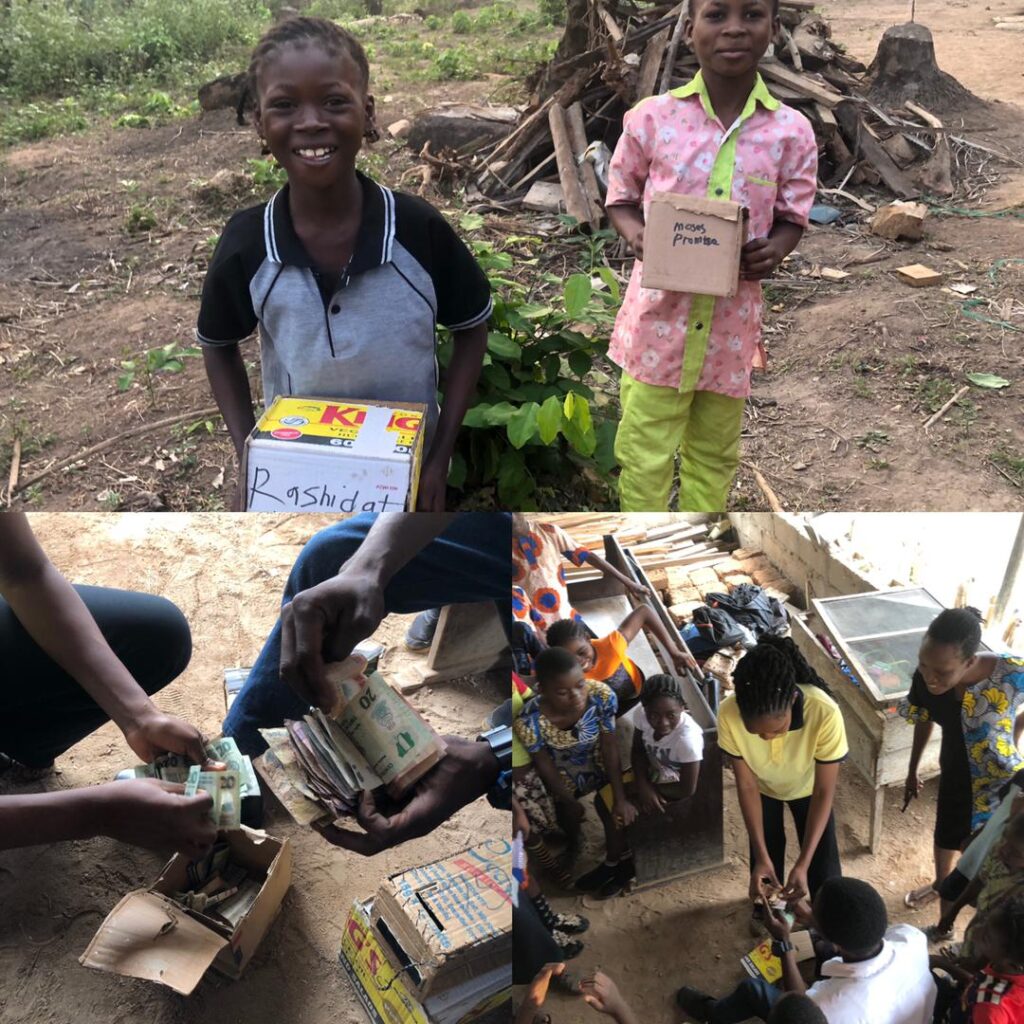 END OF THE YEAR EVENT AND LEARNING EXHIBITION
This year's event was quite significant for us as we had our first outdoor experience. We had about 200 people in attendance with guests and friends from three states across Nigeria. In addition to all the usual activities, we had a graduation ceremony for the first batch of trainees in the fashion program. Each of the graduates has participated in the fashion program for 8 months and have been certified to be capable of starting their own fashion business. In the coming months, we expect to serve more people from our communities.
Some Plans for 2022
Admit New Batch of Participants for Fashion Program.
Start a Bottle Classroom Project with support from Stiftung Foundation.
Host a workshop for educators on International Day of Education.
Complete our ongoing research work to better understand rural education in Nigeria.
Bramble in the Media
Bramble collaborated with African Voices Dialogue to host a virtual dialogue on alternative education for over 100 education enthusiasts from counties around the world. Link to post can be found here
A story was published on Tribune newspaper print edition on our Arikanki Borehole water project.
Dear Friends and supporters,
Without your help, we would not have been able to achieve this much in 2021. Our gratitude goes to our dearest friends from Bloom and Give, kanthari and our individual sponsors. On behalf of all our children and the Bramble Team, we say a very big thank you for your continuous support.
We will appreciate your help to share this newsletter with your network of friends and associates.
Welcome to 2022!

Warm regards,
Odunayo, and the entire Bramble Team