Quarterly Newsletter 1-2022
"Nobody ever drowned in his own sweat."― Ann Landers
We were excited to have made it into the second quarter of 2022. Our journey this year has been that of transformation born out of sweat and grit. In this first quarter, we commenced a building project funded by Schmitz Stiftung Foundation and have achieved other goals. We look forward to a better second quarter with our gaze on the change we seek to make.
Dear Readers, thanks for subscribing and reading the last published newsletter. Kindly enjoy as we take you through the series of events that happened in our organization from January through March.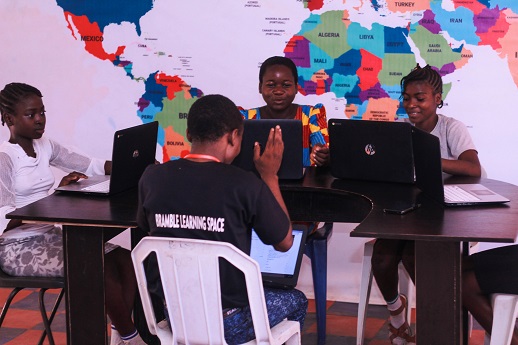 A NEW BATCH OF FASHION TRAINEES RESUME
Last year, we opened a training centre in our learning space. We were very excited to have created a path leading to financial independence for teenage mothers, youth and young women living in the community. We now have graduates of the program who is successfully running their own small fashion businesses. This year, we have enrolled two new trainees whose learning pace is equally amazing. For these participants, mastering the skill is a lifeline out of the economic hardship they live in. We are impressed at how much they have learnt so far and hope that they will put in the effort to attain the level of financial freedom they seek after the training.
DIGITAL MARKETPLACE FOR LEARNERS' PRODUCTS
Elizabeth, Comfort and a couple of other learners are very passionate about crocheting. Since last year when we brought a trainer to impact this skill, they have created more beautiful products such as handbags, phones pouch and wallets. To promote this entrepreneurship spirit, we opened an Instagram page for displaying and selling the products made by our learners, including items made by the fashion trainees. We are directing our friends and supporters to check this page often to see all finished items made within the learning space. You can check the page here: https://www.instagram.com/madebybramble/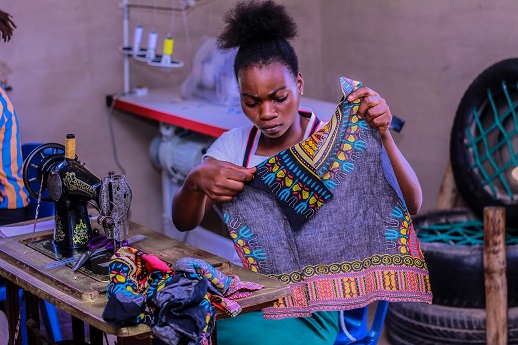 RURAL EDUCATOR'S RESEARCH WORK
In an effort to understand the particular challenges faced by rural educators, we started a research project examining rural villages in Oyo state. The Research project began with a seminar for our volunteers who had registered to help in data gathering. The data-gathering exercise started with our immediate environment and so far we've gotten responses from 128 educators. This feedback will spur us to the next line of action. You can find the concept note here: https://drive.google.com/file/d/1OPXXXjtqQCn-Ciqhbeq0dECpaqlEzplb/view
BOTTLE CLASSROOM BUILDING
We are excited to announce that we are building a new bottle classroom. This time around, each of our learners and team members contributed immensely to the work. Every day since January 14, we filled waste plastic bottles with compressed sand. We are proud to see our team taking ownership and driving the effort to achieve this dream. The foundation of the building was laid in March and the walls will be built starting in April. The uniqueness is that we are using locally made bricks with bottles for the construction. The building is expected to be completed and launched in June 2022.
Some of our Plans for the Second Quarter of 2022
April Community Project: Some of our Learners will be training 25 women on how to make liquid soap.
The enrollment process will begin for another batch of children to join our full-time learning program. We hope to select additional nine children this year.
Completion of the bottle classroom project.
Hosting a training event on Alternative Education Methodology for selected educators.
Dear Friends and supporters,
Without your help, we would not have been able to achieve all of these. Our gratitude goes to Bloom & Give, Schmitz Stiftung Foundation, kanthari Foundation Switzerland and our individual sponsors. Therefore, on behalf of all our children and the Bramble Team, we say a very big thank you for your continuous support. Do help share this newsletter among your network of friends and associates.
Warm regards,
Odunayo, and the entire Bramble Team.
If you wish to support the work of Bramble, please make donations at
Bramble Learning Space 1016277035 (Naira Account) or 5071094666 (Dollar account) Zenith Bank
THANK YOU VERY MUCH!
www.bramblenetwork.org
Please follow us on Social Media for Regular Updates:
www.facebook.com/bramblenetwork
https://www.linkedin.com/company/bramble-network/
https://instagram.com/bramblenetworkhttps://www.twitter.com/bramblenetwork/