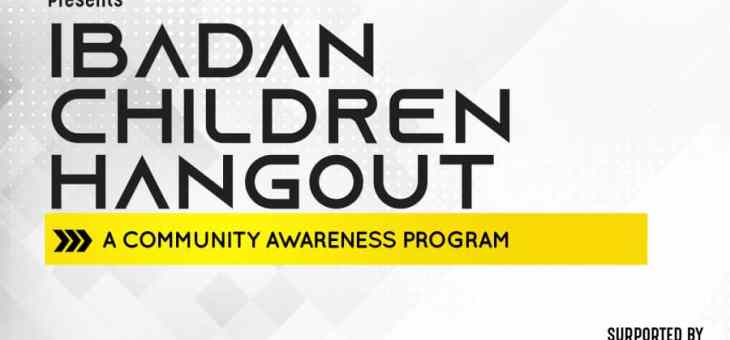 Ibadan Children Hangout- A community awareness program
If you have ever lived in Ibadan, or acquainted yourself with her stories, you would probably know that Beere is one of the most popular places in Ibadan. Why?
Beere is one of the poorest part of Ibadan.
Beere is known as the most dirty part of Ibadan.
Beere is highly populated.
Do children live here, YES!
Do they go to school, mostly NO!
From our survey in the community, we realized that there's no single school that cater specifically for this community. Then what do the children do? At 8.45am today, our team saw a group of 9 boys smoking weed and cigar, they are all less than 15 years old. They do it everyday, morning and evening! Over 65% of the people hawking on the roads were young children. These are some of the reasons why we chose this location for our community awareness program.
So, on Saturday, 22 Dec., 2018, we led a team of about 30 volunteers to stir up conversations which we hope will lead to positive actions in this community. We had a house-house interaction with the community members and also We had over 90 children in attendance at the hangout which held in front of Kiniun Onibudo hall of Balogun Ibikunle's Palace. While the children got busy with interesting talks on careers, games, poems, role plays and so on; Odunayo Aliu, and few other volunteers conducted a Participatory Learners Activity with the parents. We shared their challenges as regards educating their children, and also we co-created solutions on this problem.
Among other challenges, lack of teacher's motivation was mostly emphasied. This, they said has led to lack of interest to go to school among the children. They were quick to add that if the children are given access to well trained and passionate teachers, it will help them to become better at learning. Among the co-created solution was having a space within the community where the children can learn certain subjects and skills. They agreed that this kind of centre will help tame the growing hooligan attitude among the children.
To show their readiness to improve the lives of their children, all the parents agreed to meet again to discuss how to mobilise resources within the community to run such centre if we create it.
We can boldly say, Dec 22 was a day well spent at Beere community of Ibadan, Oyo state. Nigeria.