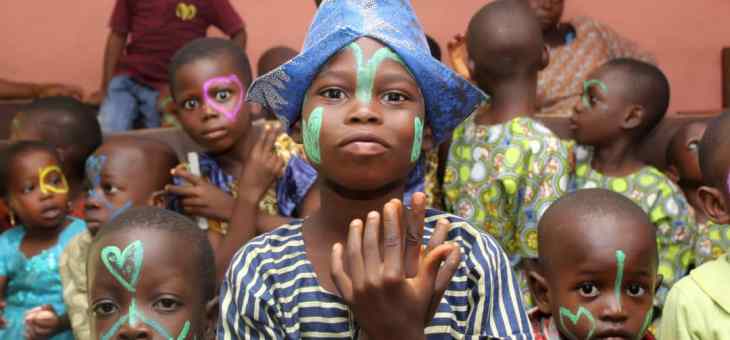 May 27 is National children's day. Bramble celebrated the day with the theme 'Giving Creativity Expression'. It was an engaging and a fun- filled event. The event was organised in collaboration with The Autism Awareness Foundation (TAAF) and the full support of the leaders of Beere community.
We had about 160 children from the community who attended the event and 13 volunteers from both organisations; Bramble and TAAF. Also, some of the community leaders and parents were at the event.  Each child's name was registered by one of our volunteers.  At the start of the program, we had every child's face painted in colourful designs ranging from love shape to pineapples. Parents and children were quite fascinated by this act which attracted more children from the community. Afterwards, the Odunayo Aliu led the children through the purpose of the event and its significance by asking them questions. There were really good responses from the children.
There were several creative activities the children could do. Children were put into groups according to their age range. We had about seven groups doing different creative work with a Team member supervising their work. Children were really excited about their group work, their enthusiasm is seen in their eagerness to participate and no child was left out. The creative work took a major part of the time intended for the whole event.
Some of the children were able to make pencil holders using cardboards, origami butterflies, some decorated artworks using colourful cut out pieces of cardboards, some drew and cut out shapes and pasted them on another cardboard.  We had some children paint their hands and paste them on a white cardboard, while some learnt the spelling and meaning of the following words: Love, Hope, Freedom, and Peace, wrote them with their hands on the cardboard and also paste them on the wall. Some of the children also sang a song on Education.
At the close of the program, the children were given light snacks and drink for refreshment.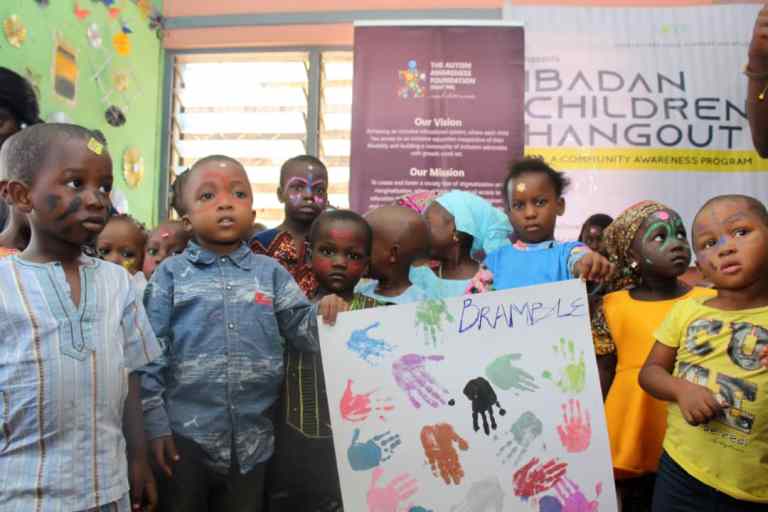 Hand painting done by younger children