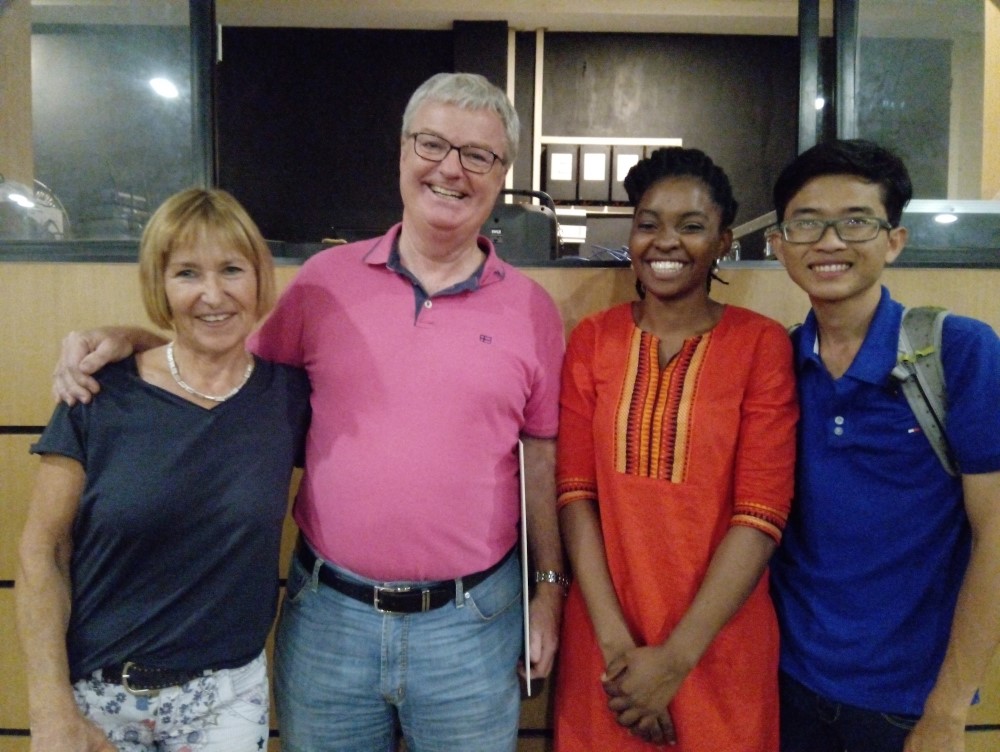 "Bramble in Bangalore" is a phrase we will not forget for a very long time because it speaks of two entities- Bramble and Bangalore which are designed to house values and also give room for the expressions. What Bangalore is as a city is what Bramble is to Education.
Among other beauties, Bangalore is set to become the home of Kanthari Talks. The 10th edition happened at St. John Auditorium – a 1500 seater auditorium in the city of Bangalore. The event was graced by German Consular to India, Director of Labour and  employment, Germany, founder of Ink Talk/Conference, Sabriye Tenberken and Paul Kronenberg who are kanthari co-founders, and over 20 countries were represented during the event.
Bramble's idea of creating alternative learning spaces (Garden Cities of Learning) for the expression of creativity and ingenuity is more like a depiction of Bangalore which is also popularly called the Garden City. Therefore, it was a welcome idea that Bramble would be officially unveiled at the 10th edition of Kanthari Talks.
This 2-day event gave the platform for 32 speakers to share their views and ideas on different areas of social change and sustainable development. Out of the 32 speakers, 23 speakers were scheduled to pitch their ideas and how it would change the narrative of their communities. There were exhibition stands for each speakers and the information about their countries, pictures, ideas/projects. There were also exhibition stands for sharing brochures, products, services and more information about organizations present during the event.
Bramble Founder and Director, Odunayo Aliu was the first to pitch during the second half of the day 2 of the event. She was one of the 23 main speakers and during her twenty minutes pitching and panel session, she caught the attention of several educators who are seeking to create such solutions as she is proposing with Bramble. One of them was a young Vietnamese participant who has an idea similar to that of Bramble Network for students in Vietnam.
Odunayo shared information about her works at Love Letters Child Support Initiative and how what is being done is not enough to tackle the problems facing education in Nigeria. It was this realization that gave birth to Bramble and Odunayo was meticulous to elucidate on:
The problems
Why the problems need solving
The solution to the problem – Bramble Network
Why she is capable to run the Network
She also talked about the models that she had seen in India and how she has been working to fit these models into the Nigerian context.
The panelists comprised of experts in the education and nonprofit sector. After Odunayo's pitch, one of the panelists confirmed during the Q&A session that Bramble Network was what she has been waiting for and she is happy that someone is willing and bold enough to make this genuine idea of Alternative Education a reality in Nigeria.